PEPA Mentoring resources have been created and divided into four portals (online learning, hub sessions, resources and links) to support healthcare workers/professionals who work in palliative care to mentor generalist healthcare workers/professionals in a way that supports the mentor to have knowledge, skill and confidence to share their knowledge about culturally responsive palliative care.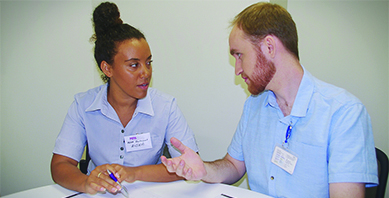 PEPA/IPEPA facilitators are approved team members of the PEPA team. PEPA facilitators are a range of people who deliver Education and Training material within the PEPA/IPEPA program.
To become an approved PEPA/IPEPA facilitator you will have to be approved by the PEPA manager from your State or Territory. For more information please email pepa@qut.edu.au
Only Managers of jurisdictions will be granted access to the content of this PEPA/IPEPA database.

For more information please email
pepa@qut.edu.au